Two-piece can is versatile. Compared with three-piece can, two-piece can has good airtightness so it is suitable for holding products with moderate pressure such as carbonated drinks and beer. Different from three-piece can needing to be welded, two-piece can does not have this aspect of food safety problems and it is very suitable for the packaging of canned food such as
It may also apply for other fields such as
Health care (pill can)

Electronic products

Paint coating etc
According to different can making the process, there are two kinds of two-piece can include Drawn and Ironed Can and Drawn and Redrawn Can.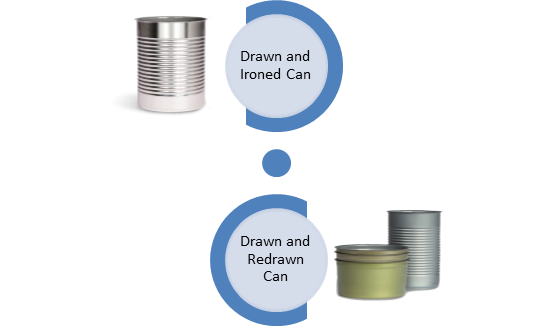 Standard Features
1) Drawn and redrawn or drawn and ironed manufacturing process
2) Seamless can body eliminates possible leakage
3) Hermetic seamable can enable longer shelf life
4) Airtight or vacuum seaming process applied
5) Food grade coating lined
6) Better printing effect on seamless can body
7) Durable and tamper-resistant
8) Light, recycle, sanitary and safety packaging form
Optional Features
1) Customized printing or other decoration options
2) Inner coating tailoring
3) Easy open, peelable or plain Lids
4) Filling, seaming, labeling or retorting machines configuration
5) Tinplate or aluminum construction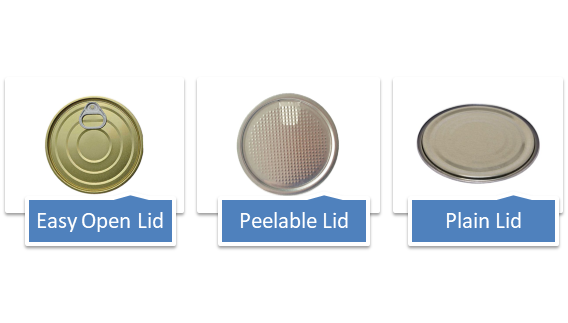 Consumers believe that a product in a can not only giving the product a luxurious feel but also can it packed product from food to cosmetics in safe and lustrous. Can be molded into both simple and complex shapes and sizes whilst keeping its integrity, strength and longer shelf life. In the other side, can is sustainable and it can be recycled forever.
In addition, our technical team is dedicated to helping customer to build canning line from filling up to retorting or palletizing and realize the business plan.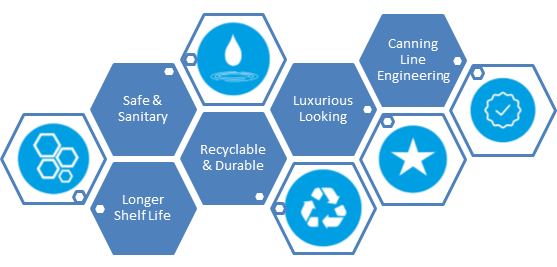 SIZE

MATERIAL
Easy Open End
Diameter
Height
Tinplate
Aluminum



52
38

√

√

√

65
26

√

√

√

65
34

√

√

√

65
37

√

√

√

73
32

√

√

√

73
55

√

√

√

73
58

√

√

√

83

‍

‍

42

√

√

√

83
46

√

√

√

99
46

√

√

√
In order to achieve the can seaming process, following are options of can seaming machine