Three-piece tin can is the most early and widely used in food packing filed. Three-piece can consists of welded body and bottom lid. We could seal it with easy open lid, peel off lid or sanitary lid after filled. Compared to two-piece can, it's well cost-effective and available for various capacity, for example, the height can be made from 52 mm to 153 mm.

Also, it has been commonly used in following field.

Ready meal can

meat or fish can

Vegetables can

Fruit can

Beans can

Stocks & broths can

Chilli can

Ketchup can

Caviare can

Coffee can

Nut can

PET food can etc.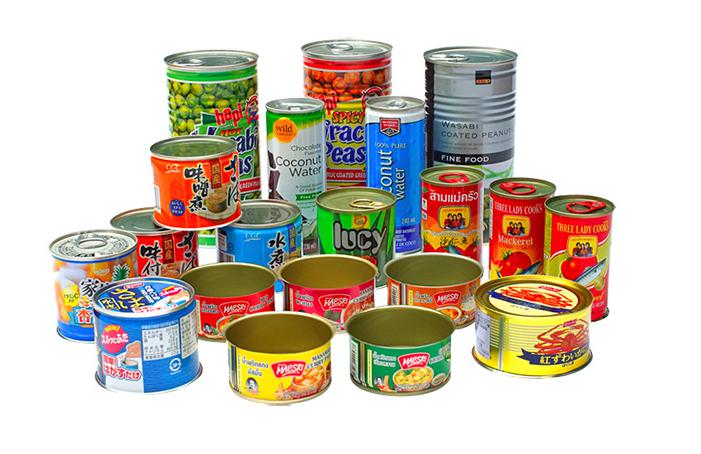 It may also apply for other fields such as
Health care (pill can)

Electronic products

Paint coating etc
1. Can body is made by a rectangular, flat sheet of food-grade steel. It's shaped into a cylinder and closed with a vertical side seam.
2. The bottom end is then attached with a process called "double seaming" to create a hermetic seal.
3. After filled, the top lid will be chose based on customer needs and seamed in place.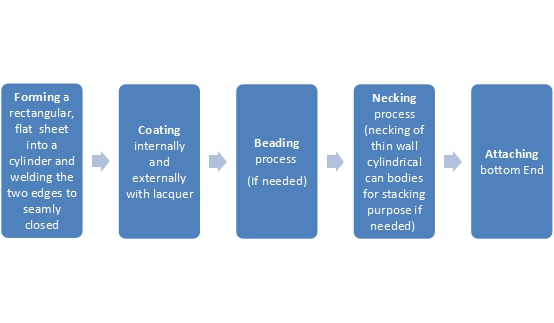 Standard Features
1) With or without bead patterns manufacturing process
2) High-speed welding for side seam
3) Hermetic seal enable longer shelf life
4) Spin-flow necking or die nicking for necking technology
5) Airtight or vacuum seaming process applied
6) Food grade coating lined
7) Durable and tamper-resistant
8) Light, recycle, sanitary and safety packaging form

Optional Features
1) Customized printing or other decoration options
2) Special interior and exterior coatings
3) Easy open, peel-able or plain Lids
4) Filling, seaming, labeling or retorting machines configuration
5) Tinplate or aluminum construction
6) Nicking process for stacking purpose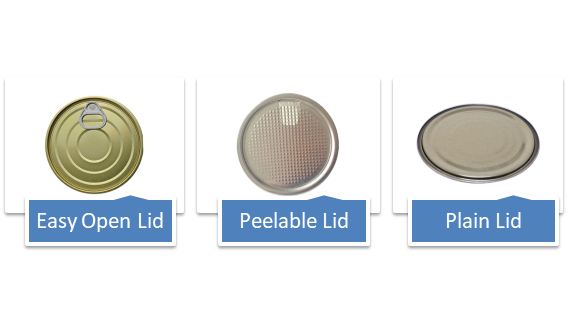 When it comes to quality, size and shape variation, Gloex could always provide the one meets your production needs. Our commitment to customer service means that whatever the market may require, we'll be there to respond – quickly. This dedication to meeting the needs of our customers is what sets us apart from the rest.
In addition, our technical team is dedicated to helping customer to build a canning line from dosing, filling, seaming to retorting even cartoning and palletizing. The final goal is to realize our customers business plan.

SIZE
MATERIAL
Easy Open End
Diameter (mm)
Height (mm)
Tinplate
Aluminum


52
X
√
√
√
73
X
√
√
√
83
X
√
√
√
99
X
√
√
√
105
X
√
√
√
153
X
√
√
√
Remark: X—Height is able to be customized for big quantity
As more options, we have many other types of tin can as following:
Two-piece tin can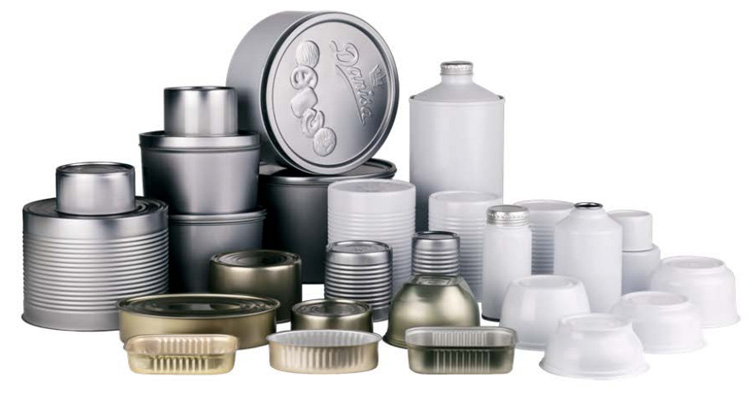 In order to achieve the can seaming process, following are options of can seaming machine

If need more support, please contact us at: cs@gloex.com.cn