This two-piece can, 65mm diameter design, is popular with various dry products packing, such as herb flower, herb powder, dry tobacco, tea leaves, especially for 3.5g-7g CBD flower.
Two-piece can is able to pack with alternating pressure and will well lock the freshness of CBD flower with Nitrogen.

Standard Features
1) End open end matchable for a whole set
2) Drawn and redrawn or drawn and ironed manufacturing process
3) Seamless can body eliminates possible leakage
4) Hermetic seamable can enable longer shelf life
5) Airtight or vacuum seaming process applied
6) Food grade coating lined
7) Better printing effect on seamless can body
Light, recycle, sanitary and safety packaging form
Optional Features
1) Customized printing or other decoration options
2) Peel open End
3) Children-proof end for outside cover
4) Filling, seaming, labeling machines to form a packing line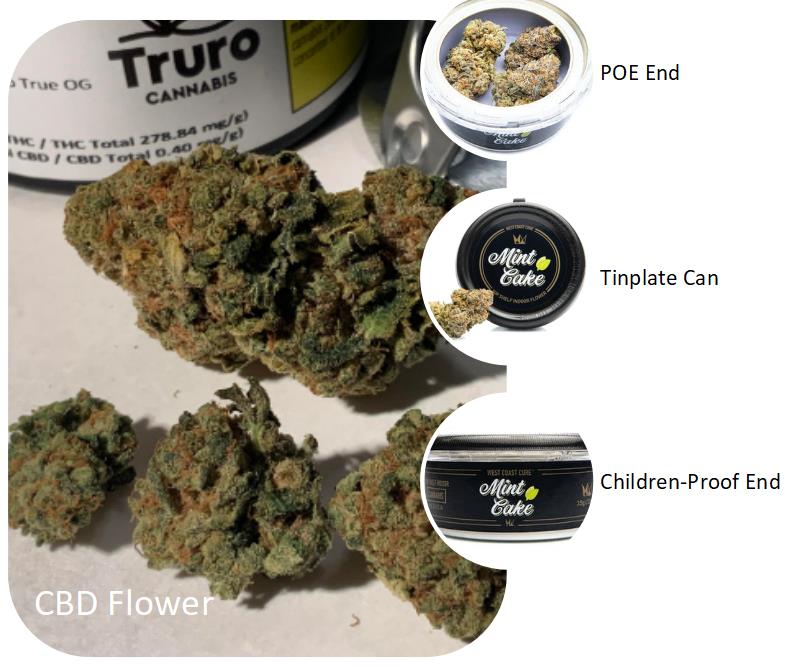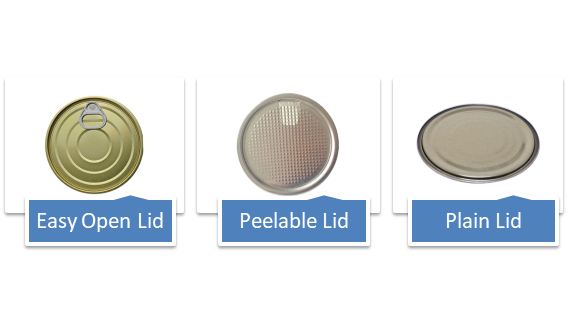 Below cans are available now!
SIZE
MATERIAL
Easy Open End
Peel Off End
Diameter
Height
Tinplate
Tin
Aluminum


65
34
√
√


√
65
40
√
√


√
Below table with Technical Specification for 640
| | |
| --- | --- |
| Name | 2-Piece Round Tinplate Food Can |
| SKU | 5A-640A |
| Shape | Round |
| British Standard Code | 211*109 |
| IS Code | 640 |
| Size-Diameter (mm) | 65 |
| Thickness (mm) | 0.16 |
| Size Height (mm) | 40 |
| Capacity | Approximately 130 ml |
| Recommend Application | 3.5g CBD flower |
| End | Easy Open End- Full Panel Open |
| Color | Silver, Gold, |
| Material | Tinplate |
| Printing | Plain-No Printing |
| Liner | Food Grad Varnish Lacquer |
Other models with different sizes option

In order to achieve the can seaming process, following are options of can seaming machine