It is applied for top loading products into corrugated cases, tray, crates. Applicable for beverage, food, chemical, pharmaceutical industries of the packing process, etc.
Vertical joint robot case packing, suitable for heavy product packing, good flexibility, can also be filled in multiple case packing as option.
It is also fit into packaging lines for precise top-loading of cartons, cans, cups, bottles, bags and other products in single or multiple layers.


Product Pick and Place: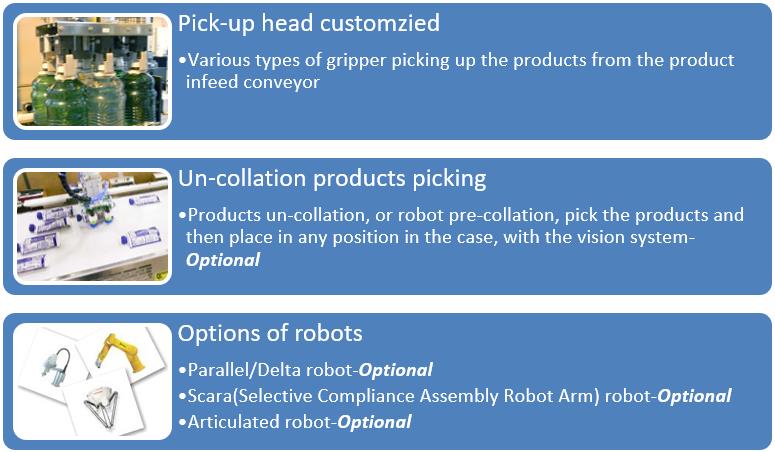 Various Collation System: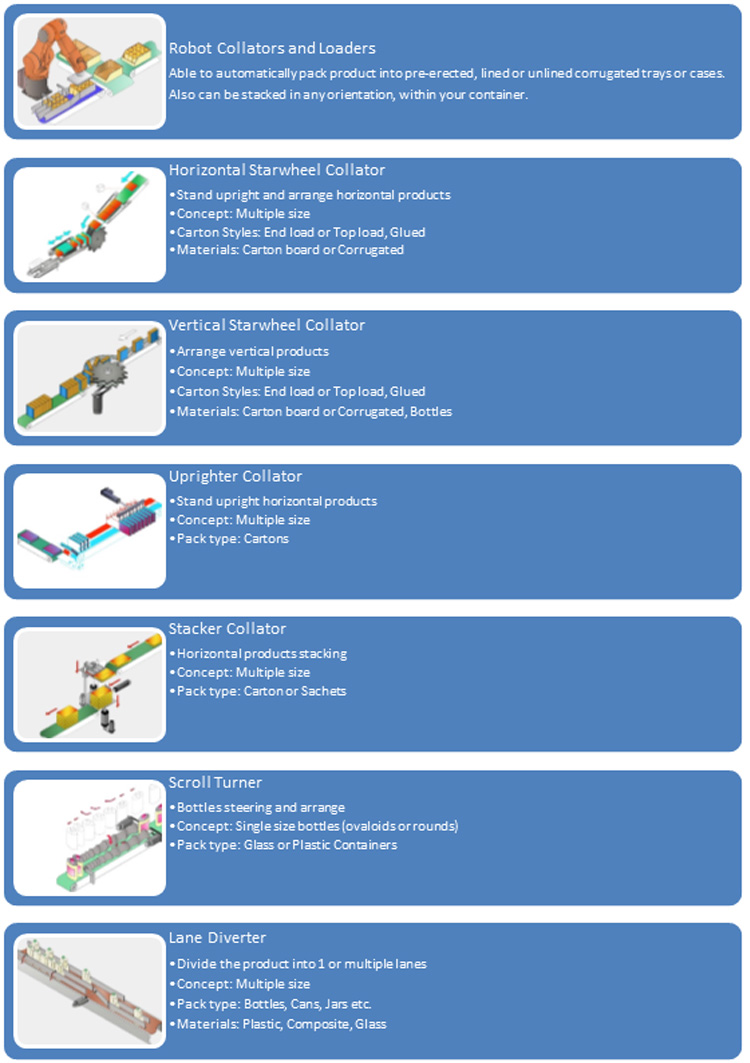 Various Packing Patterns:
A variety of packing patterns that can be customized, depending on user's needs: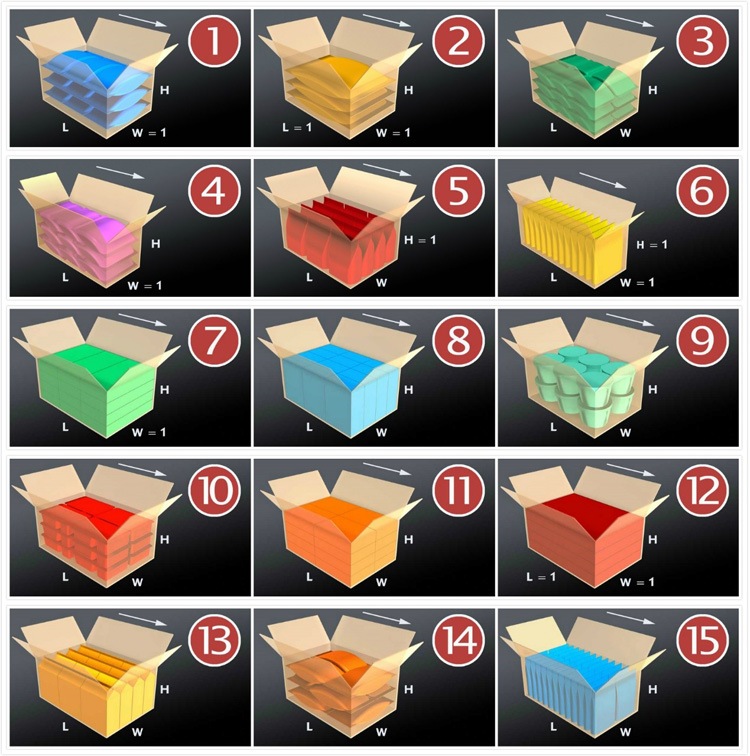 Various Pick Up Heads:

Note, the pick-up heads can be customized, depending on the product and collation form.
Standard Features
1) Painted heavy duty welded tubular steel construction design
2) Robot pick and place mechanism
3) Customized product pickup gripper base on different products
4) Quick, simple and tool less changeover
5) Easy for maintenance
Optional Features
1) Vision-based robot collation for un-collation product
2) Integrated with other machines like case erector, case sealer of production line
3) Parallel/Delta, Scara or Articulated robot as option. Up to 6/7-axis robot pick and place
4) Heavy duty per pick payload
5) Customized products collation systems for different products
6) Customized packing patterns
7) Stainless steel framework
8) Spare part kits

Practically, the advantages as indicated as following: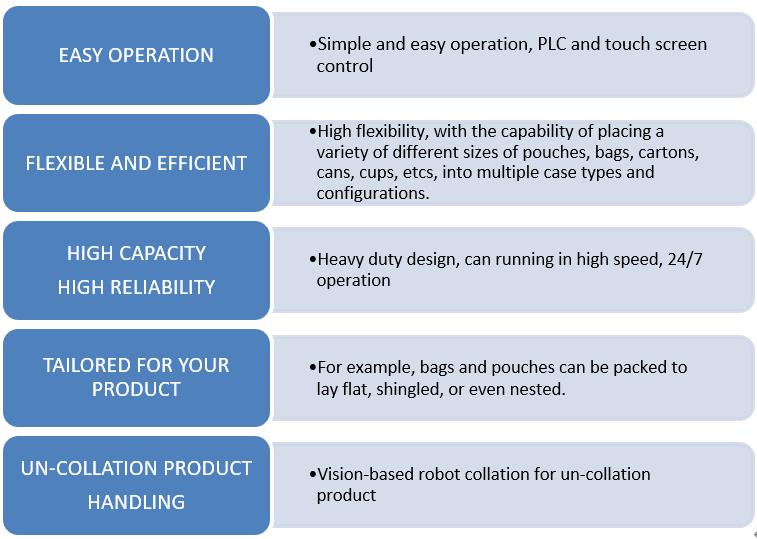 Difference between mechanical gripper can industrial robots:
Pickup Head
Motion Space
Motion Trajectory
Speed
Application
Cost
Robot

Sphere, Hemisphere or

Cylinder

Arc or straight

motion

Relatively fast

Pre-collation or un-collation lay flat, shingled,

or even nested product

Relatively high
Servo

Right-angle coordinate

system

Segmented linear

motion

Relatively slow

Pre-collation product
Cost-effective
Options of Industrial Robots:
| | | | | |
| --- | --- | --- | --- | --- |
| Robot Type | Axis | Working area | Motion Trajectory | Technical support |
| Parallel/Delta robot | 4 | Hemispheric | Non-repeat | Vision-based |
| Scara robot | 4 | Cylinder | Repeat | Software design |
| Articulated robot | 6 | Sphere | Repeat | Software design |
Advantages and applications of different industrial robots:
Robot type
Advantages
Applications
Parallel/Delta robot

1. Very high speed

2. High operational accuracy

1. Food industry

2. Pharmaceutical industry

Scara robot

1. High speed

2. Excellent repeatability

3. Large workspace




1. Packaging

2. Palletizing

3. Machine loading

Articulated robot

1. High speed

2. Large work envelope for least floor space

3. Easier to align to multiple planes

1. Food packaging

2. Material handling
Robot type
Payload (kg)
Reach(m)
Pos. rep. (mm)
Axes
Protection
Parallel robot
1/3/6/8
1.13/1.60 1.13 1.60 1.13
0.03 - 0.09
4

Std:IP54/67/69K

Option: Clean Room, WashDown, Stainless

Scara robot
1-6
0.35-0.65
0.010.015
4

Std: IP20, IP30.

Option: Clean Room ISO 5, IP54

Articulated robot
3-800
0.475-4.2
0.01-0.3
4-7
Up to IP67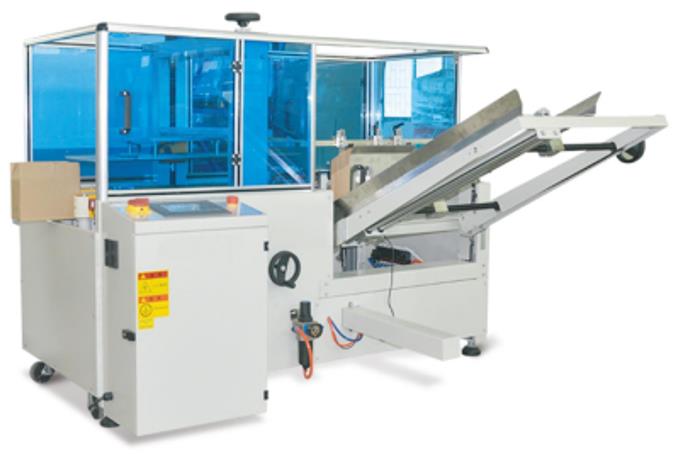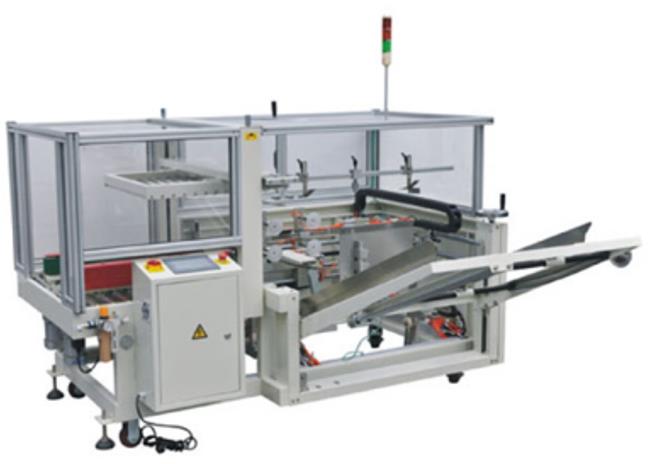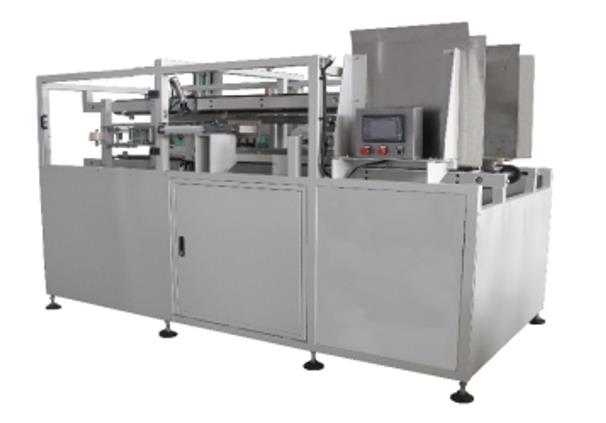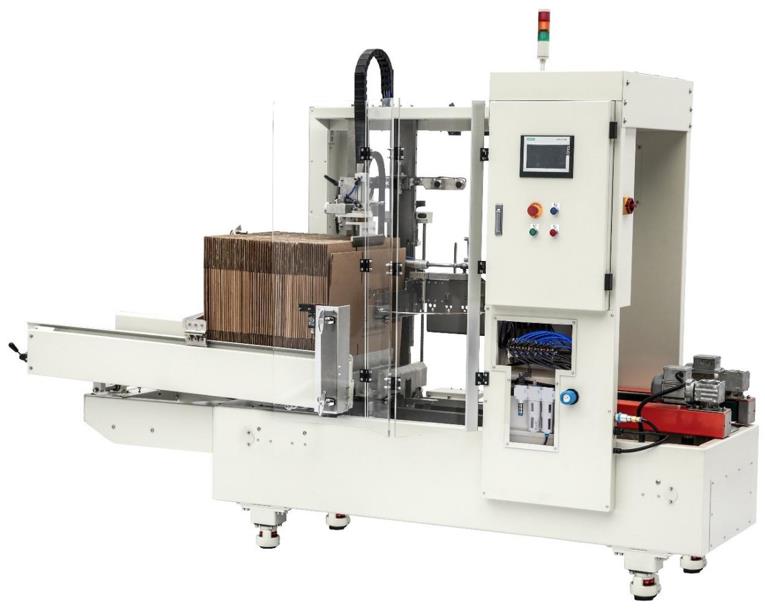 If need more support, please contact us at: cs@gloex.com.cn