It is applicable for opening blank, side loading products into RSC, and sealing the case.
Applicable for daily use, beverage, food, chemical, pharmaceutical industries of the packing process, etc.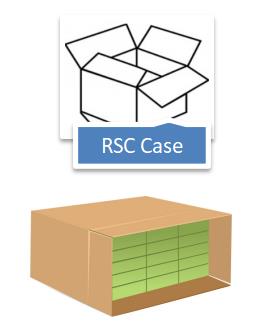 Applications:
1) Products that can be packed more efficiently when laying on their side:
2) Nested Cups, Paper Plates
3) Chipboard Cartons
4) Shrink & Cello-Wrapped Products
5) Multi-Packs
6) Paper Towels, Toilet Tissue Rolls
7) Caulking Tubes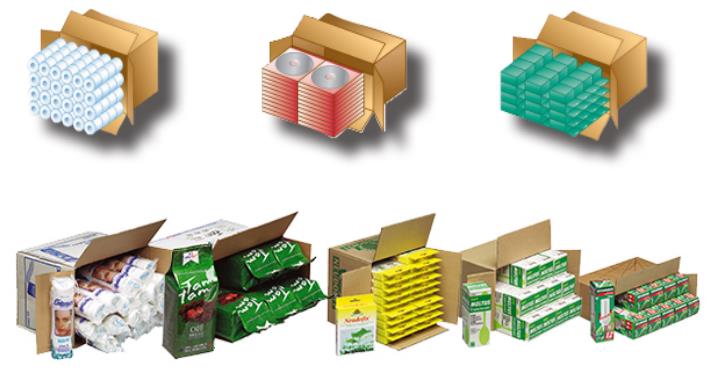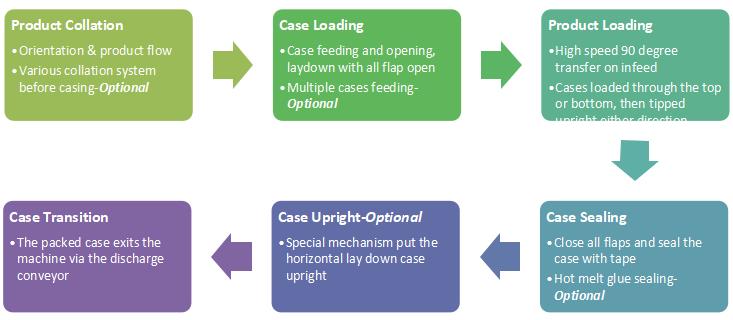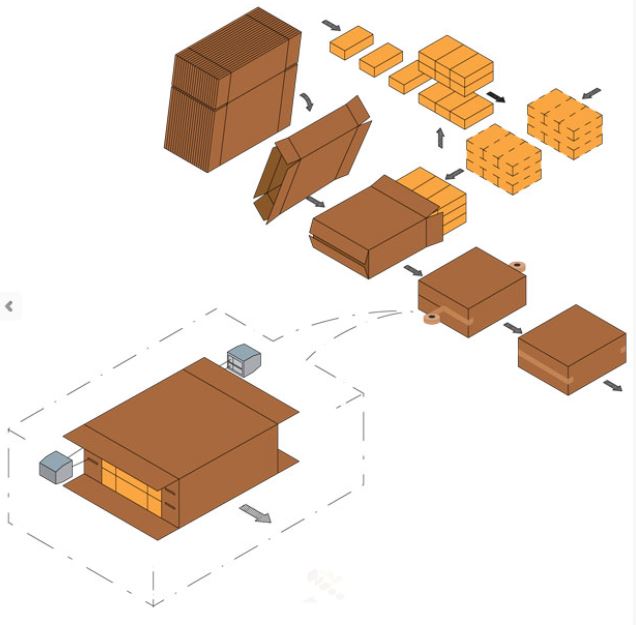 Various Collation System: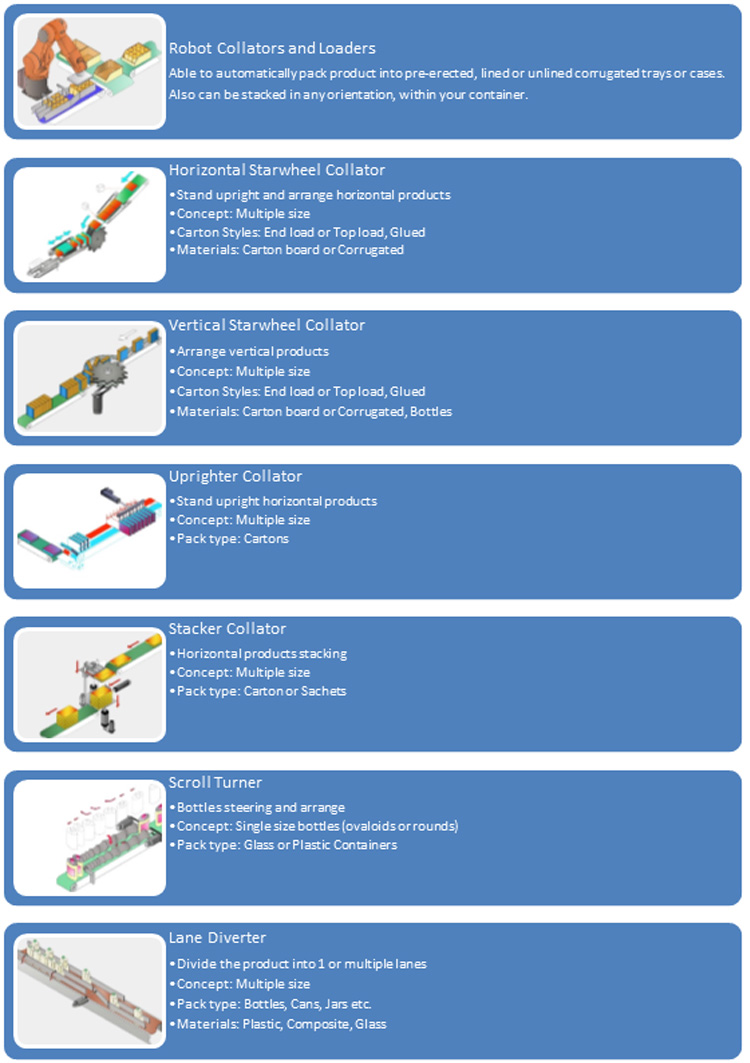 Various Packing Patterns:
A variety of packing patterns that can be customized, depending on user's needs: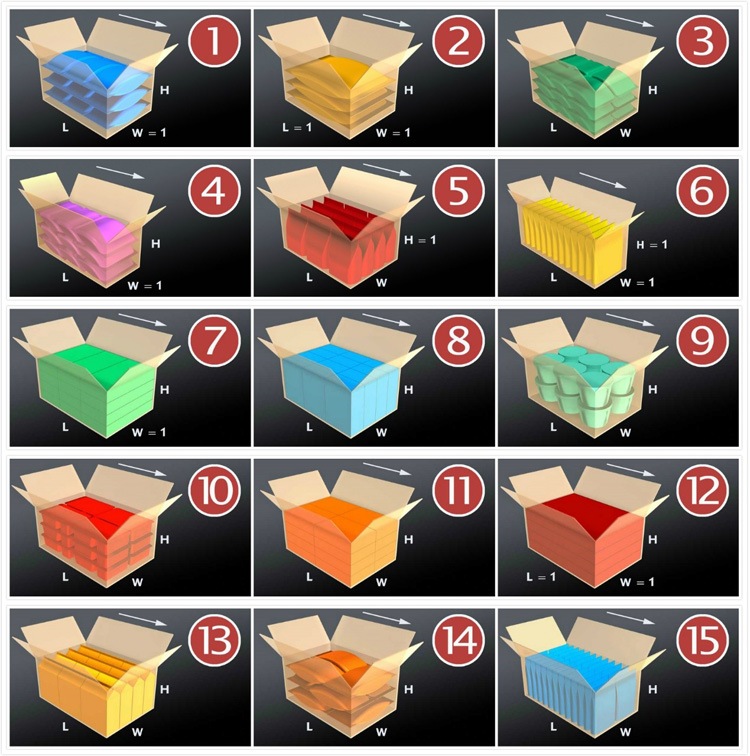 Standard Features
1) Painted heavy-duty welded tubular steel construction design
2) Simple changeover system
3) Tape case sealing
4) Positive carton collation system loads case directly or tips stack 90 degrees before loading
5) Cases loaded through the top or bottom, then tipped upright either direction
6) High-speed 90-degree transfer on the infeed
7) Case squaring devices in the compression station for maximum case squareness
8) Tip/reject module designed to gently tip cases upright onto their flaps or reject cases out of the side of the machine for quality control or open flaps
9) High volume vacuum with the positive two-panel case opening
10) Positive major & minor flap folding
11) Descending stacker for multiple layers of product
Optional Features
1) Various pack patterns and product sizes customization
2) Customized products collation system for different patterns
3) Stainless steel framework
4) Right or left hand execution
5) Hot Melt Glue Sealing
6) Product and batch control by the vision system.
7) Integration of the labeling operation.
To ensure speed and smooth handling, the loading operation can be carried out by a robot products pusher: 2-axis, 3-axis, 6-axis, or Scara.
Product Collation and Loading

Practically, the advantages as indicated as following: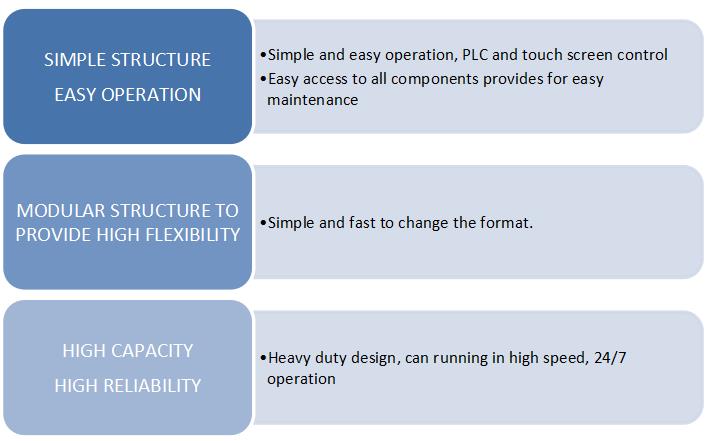 | | |
| --- | --- |
| Type | |
| Power Supply | 220V/380 50/60HZ |
| Speed | 6-10 cases / min |
| Air Supply | 6-7 bar |
| Dimensions | 2000*1500*1850 (L*W*H) |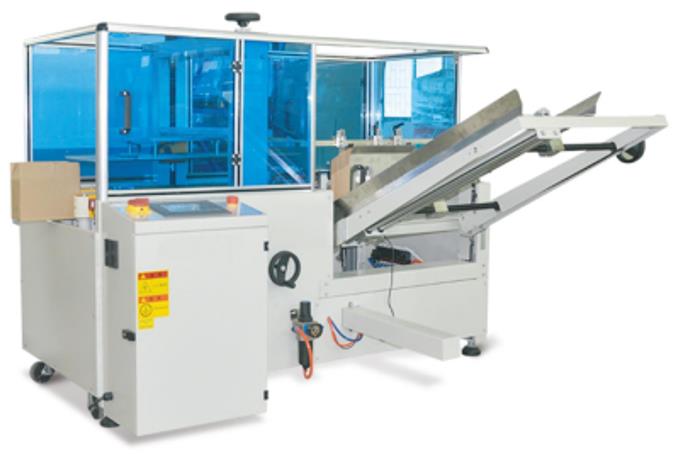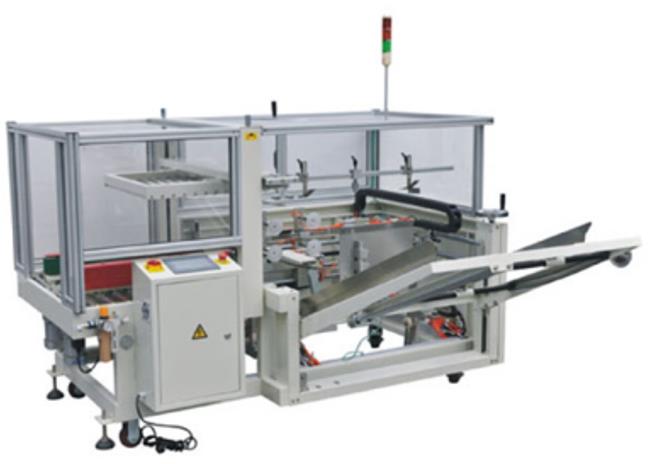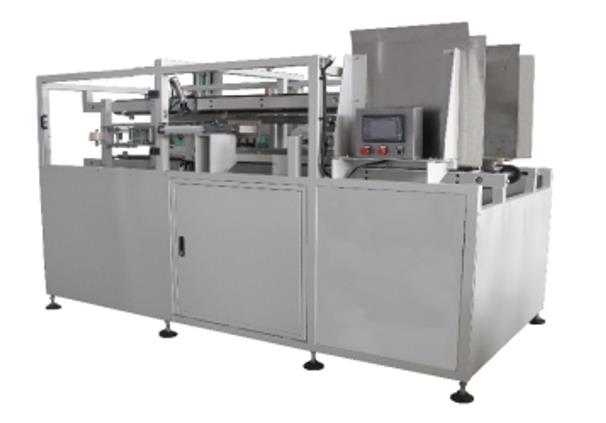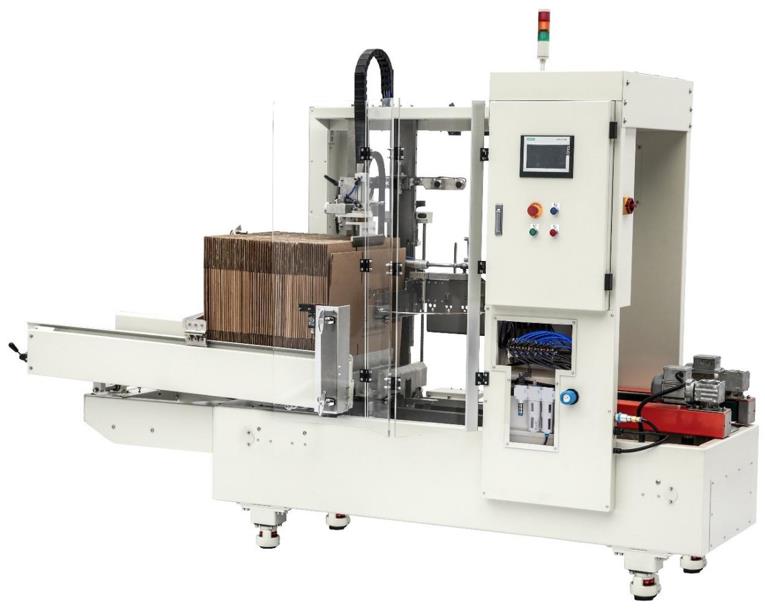 If need more support, please contact us at: cs@gloex.com.cn